News
SOLO SHOW – ORLAN'S SOLO SHOW AT PARIS PHOTO WITH THE GALLERY CEYSSON & BÉNÉTIÈRE, NOVEMBER 9TH 2022 – NOVEMBER 13TH 2022
SOLO SHOW – ORLAN'S SOLO SHOW AT FRIEZE MASTER LONDONWITH THE GALLERY CEYSSON & BÉNÉTIÈRE, BOOTH S9OCTOBER 12TH 2022 – OCTOBER 16TH 2022
EVENT – CURRENTLY ORLAN VOUS PROPOSE DE VOTER POUR L'EXCELLENTE ARTISTE QU'ELLE A SELECTIONNÉ VIDYA KELIE ORLAN CURATRICE DE OPLINEPRIZE 2022 A SÉLECTIONNÉ VIDYA KELIE ORLAN CURATOR OF OPLINEPRIZE 2022 HAS SELECTED THE ARTIST VIDYA KELIE OPLINE PRIZE INTERNATIONAL 2022 WATCH HER FABULOUS WORK AND VOTE FOR HER HERE


VOTE FOR VIDYA KELIE

GROUP SHOW – CURENTLY LA FFAC, FOIRE FORAINE D'ART CONTEMPORAIN CENTQUATRE, 5 RUE CURIAL 75019 PARIS 19TH SEPTEMBER 2022 – 29TH JANUARY 2023
CURATED BY JOSÉ-MANUEL GONÇALVÈS AND FABRICE BOUSTEAUMEETING AND SIGNATURE – COMING SOON MEETING WITH ORLAN, INTERVIEWS OF THE L'ENTREPÔTMODERATED BY PHILIPPE PIGUETL'ENTREPÔT, 7 RUE FRANCIS DE PRESSENSÉ, 75014 PARISSEPTEMBER 18TH – 7PM
SOLO SHOW – COMING SOON ORLAN'S SOLO SHOW CHELOUCHE GALLERYNEW SPACE AT THE ADRESS: HATSORFIM ST 15,TEL AVIV-YAFO, ISRAËL NOVEMBER 3ND 2022 – NOVEMBER 12TH 2022
GROUP SHOW – CURRENTLY "WHEN FAITH MOVES MOUNTAINS"PINCHUKARTCENTRE, KYIV, UKRAINE, 01004 JULY 17TH – OCTOBER 9TH 2022
CURATED BY BART DE BAERE AND BJÖRN GELDHOFGROUP SHOW – CURRENTLY FAKING THE REAL, THE ART OF ENTICEMENTKUNSTHAUS GRAZ, AUSTRIASEPTEMBRE 21TH – JANUARY 8TH 2023
CURATED BY ALEXANDRA TROST, KATRIN BUCHER TRANTOW, SABINE KIENZER GROUP SHOW – CURRENTLY "LE JARDIN, MIROIR DU MONDE" Manifeste ORLANCorps et sculpturesCHÂTEAU DU RIVAU, 9 RUE DU CHÂTEAU, 37120, LÉMERÉ, FRANCEAVRIL 1ST – NOVEMBER 13TH 2022
CURATED BY PATRICIA LAIGNEAU GROUP SHOW – COMING SOON HOLOBIONT. THE LIFE IS OTHERTHE APPLIED INTERDISCIPLINARY LAB OF THE UNIVERSITY OF APPLIED ARTS VIENNA, AUSTRIAOCTOBER 5TH 2022 – JANUARY 15TH 2023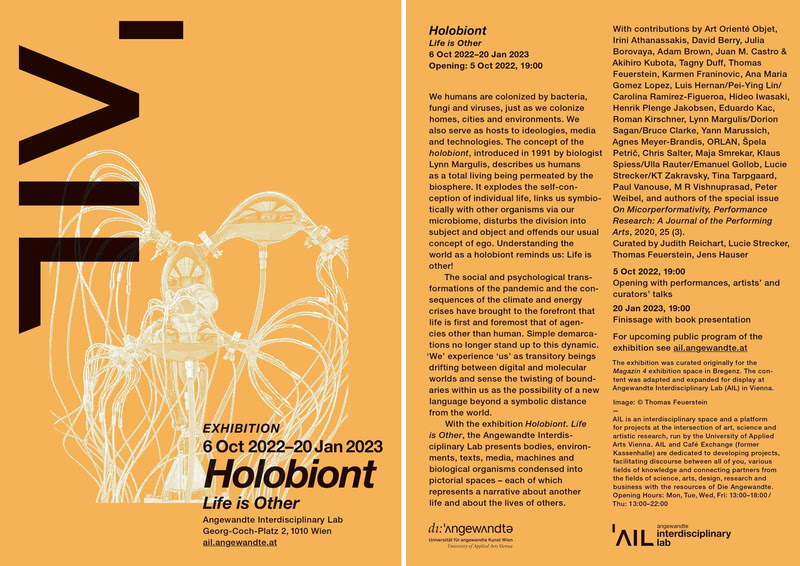 CURATED BY JUDITH REICHART, THOMAS FEUERSTEIN, JENS HAUSER TABLE RONDE – COMING SOON LAUNCH OF THE SERIES: KLASH, L'ART EN ACTEDOCUMENTARY ON ARTE FRANCE TABLE RONDE WITH ORLANCENTRE POMPIDOU, 19 RUE BEAUBOURG, 75004 PARIS 10 OCTOBER 2022, 7P.M
GROUP SHOW – COMING SOON TERRITORIES OF PERFORMANCE: PATHS AND PRACTICES IN ITALY (1967-1982)MAXXI MUSEUM, ROME, ITALY 20 OCTOBER 2022 – 28 MAY 2023
CURATED BY FRANCESCA GALLO AND LARA CONTE
GROUP SHOW_ COMING SOON

MÉTAMORPHOSE. LA PHOTOGRAPHIE EN FRANCE. 1968-1989
PAVILION POPULAIRE, MONTPELLIER, FRANCE
OCTOBER 26TH – JANUARY 15TH 2023


CURATED BY MICHEL POIVERT
SOLO SHOW – COMING SOON PARIS – PHOTOORLAN'S SOLO SHOWWITH THE GALLERY CEYSSON & BÉNÉTIÈREGRAND PALAIS ÉPHÉMÈRE -CHAMPS DE MARS NOVEMBER 11TH 2022 – NOVEMBER 14TH 2022ORLAN'S MAGISTRAL CONFERENCE WITH ALAIN QUEMINGRAND PALAIS ÉPHÉMÈRE -CHAMPS DE MARS NOVEMBER 11TH 2022 – 2PM AUCTION: LEGENDARY PHOTOGRAPHS CAPTIONED BY THEIR AUTHORS
HOTEL DROUOT, 9 RUE DROUOT, 75009 PARISNOVEMBER 13TH 2022
CONCLUSION EVENT- RECENTLY CÉCILE DEBRAY PRESENTS ORLAN "LES FEMMES QUI PLEURENT SONT EN COLÈRE" MUSÉE PICASSO, 5 RUE DE THORIGNY, 75003, PARIS, FRANCESEPTEMBER 4TH 2022 AT 12:00AM
CURATED BY FRANÇOIS DAREAUINFORMATIONS ABOUT THE EXHIBITION HEREGROUP SHOW – RENCENTLY THE RENCONTRE D'ARLES "FEMINIST AVANT-GARDE" LA MÉCANIQUE GÉNÉRALE, 34 RUE DU DOCTEUR FANTON, 13200, ARLES, FRANCE JULY 4TH – SEPTEMBER 25TH 2022
CURATED BY GABRIELE SCHOR PODCAST – RECENTLY ORLAN AND CHARLES PÉPIN, FRANCE INTERART CAN REALLY BE TOTAL ? BROADCAST OF MONDAY AUGUST 15TH, 9:00AM
CLICK TO LISTEN THE PODCAST EVENT & WORKSHOP – RENCENTLY BoCA, BIENNAL OF CONTEMPORY ARTWORKSHOP AND CONFERENCE "THIS IS MY BODY, THIS IS MY SOFTWARE"MAAT MUSEUM, AV. BRASILLA, 1300-598 LISBOA, PORTUGAL SEPTEMBER 30TH – OCTOBER 2
MEETING AND CONFERENCE – RECENTLY MEETING WITH ORLAN (OBJECT ORIENTED ART), WHEN ART HIJACKS MEDICAL NORMATIVITYMODERATED BY JENS HAUSERCITÉ INTERNATIONALE DES ARTS 18 RUE DE L'HOTEL DE VILLE, 75004 PARISSEPTEMBER 28TH – 7PM – 8PM
EXHIBITION AND CONFERENCE – RECENTLY
CHART ART FAIR AND MUSEUM OF NORDIC DIGITAL ART
CHARLOTTENBORG NYHAVN 2, 1051 KOBENHAVN, COPENHAGEN DENMARK LA LIBERTÉ EN ÉCORCHÉE ET DEUX ORLAN-CORPS LES MASQUES DE L'OPÉRA DE PÉKIN
COURTYARDS OF CHARLOTTENBORG
"STRIP-TEASE TOUT SUR MA VIE, TOUT SUR MON ART" PUBLISHED BY EDITIONS GALLIMARD
FRENCH EMBASSY COPENHAGEN DANEMARK AUGUST 25TH – 5:00PM – 7:00PMCOURTYARDS OF CHARLOTTENBORG, CHAPELAUGUST 26TH- 2:00PM – 2:45PM
CURATED BY DIANA VELASCO AND IDA KVETNY

GROUP SHOW – CURRENTLY "AU FRONTIÈRE DE L'HUMAIN" MUSÉE DE L'HOMME, 17 PL. DU TROCADERO ET DU 11 NOVEMBRE, 75016, PARIS, FRANCE OCTOBER 13TH, 2021 – SEPTEMBER 30TH, 2022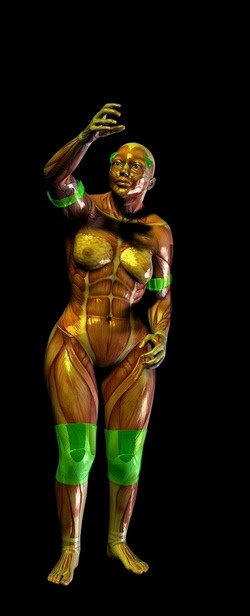 MUSEUM COMMISSION : KINGA GREGE AND JUDITH NASLEDNIKOV SCIENTIFIC COMMISSION : FRÉDÉRIQUE CHLOUS, EVELYNE HEYER, BENJAMIN PICHERY, ISABELLE CHEVAL, PATRICK ROULT, JEAN-FRANÇOIS TOUSSAINTEVENT – COMING SOON CONFERENCE AND SIGNING "STRIP-TEASE TOUT SUR MA VIE, TOUT SUR MON ART" PUBLISHED BY EDITIONS GALLIMARD THÉÂTRE LE MAJECTIC, 1 PLACE VOLTAIRE, 42700 FIRMINY
FUTURE SIGNATURESLES ENTRETIENS DE L'ENTREPÔT, OCTOBER 18TH 2022, PARIS PARIS-PHOTO, GRAND PALAIS ÉPHÉMÈRE, NOVEMBER 2022, PARIS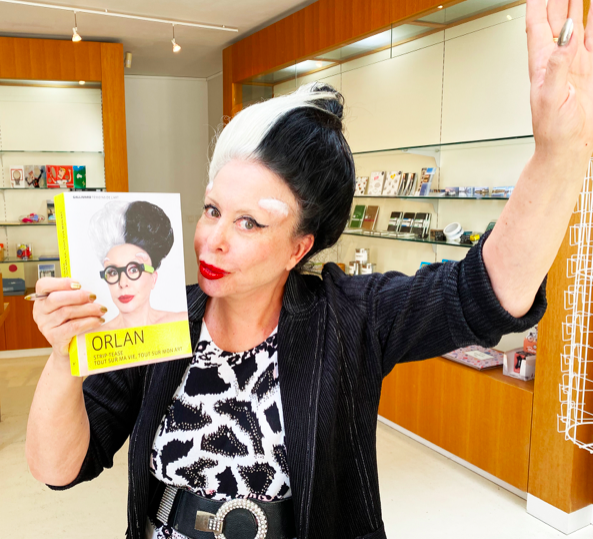 RECENTLYORLAN REPRESENTS FRANCEAT THE PAVILION OF THE EUROPEAN UNION "THE SPIRIT OF EUROPE"9TH BIENNIAL OF ART OF BEIJING, CHINA, 2022 JANUARY 18TH – MARCH 1ST 2022 ORLAN REPRESENTS FRANCE IN THE EU PAVILION AT THE 9TH BEIJING BIENNALE WITH HER NEW SERIES OF HYBRID PHOTOGRAPHS CREATED TO SHOWCASE WOMEN IN THE SHADOWS: THE INSPIRERS, THE MODELS, THE MUSES. THEY HAVE PLAYED AN IMPORTANT ROLE IN THE FAME OF OUR GREAT MASTERS. "LES FEMMES QUI PLEURENT SONT EN COLÈRE" IS COMPOSED OF FRAGMENTS OF ORLAN'S FACE MIXED WITH PICASSO'S PAINTINGS OF DORA MAAR IN TEARS AND IS A DESTRUCTION-RECONSTRUCTION CREATING THE FEMALE FIGURE THAT KALEIDOSCOPES THE WORLD IN WHICH SHE MINGLES IN A POSTURE OF EMANCIPATION. FROM CRYING TO ANGER, FROM OBJECT-SUBJECT SHE BECOMES SUBJECT-ACTOR.
RECENTLY ORLAN CHOSEN AGAIN AMONG THE ICONS OF THE CENTER POMPIDOU COLLECTION WITH "LE BAISER DE L'ARTISTE" !
HONORIFICS TWO MAJOR WORKS BY ORLAN WERE ACQUIRED BY THE CENTRE POMPIDOU THIS YEAR: "THE ORIGIN OF WAR" AND"OMNIPRÉSENCE "
WE THANK THE FRIENDS OF THE CENTRE POMPIDOU FOR THE ACQUISITION OF THESE MAJOR WORKS BY ORLAN.
HONORIFICS RECENTLY
THE MEDAL OF HONOR AWARDED BY MINISTER OF CULTURE ROSELYNE BACHELOT-NARQUIN 3 RUE DE VALOIS, 75001, PARIS FRANCENOVEMBER 29TH 2021 ORLAN'S SPEECH / PHOTOS / VIDEO

©MC-Denis AllardFOR PRESS ORLAN'S SHORT BIBLIOGRAPHY https://www.orlan.eu/bibliography/biography/